On the Mission Authoring page load the data file using the white folder icon on the top.

Then click the Create New Mission button and choose the type of mission you want to create.
On the next screen click the Import button on the top and all data will be imported. Upload a picture and click Choose Waypoints.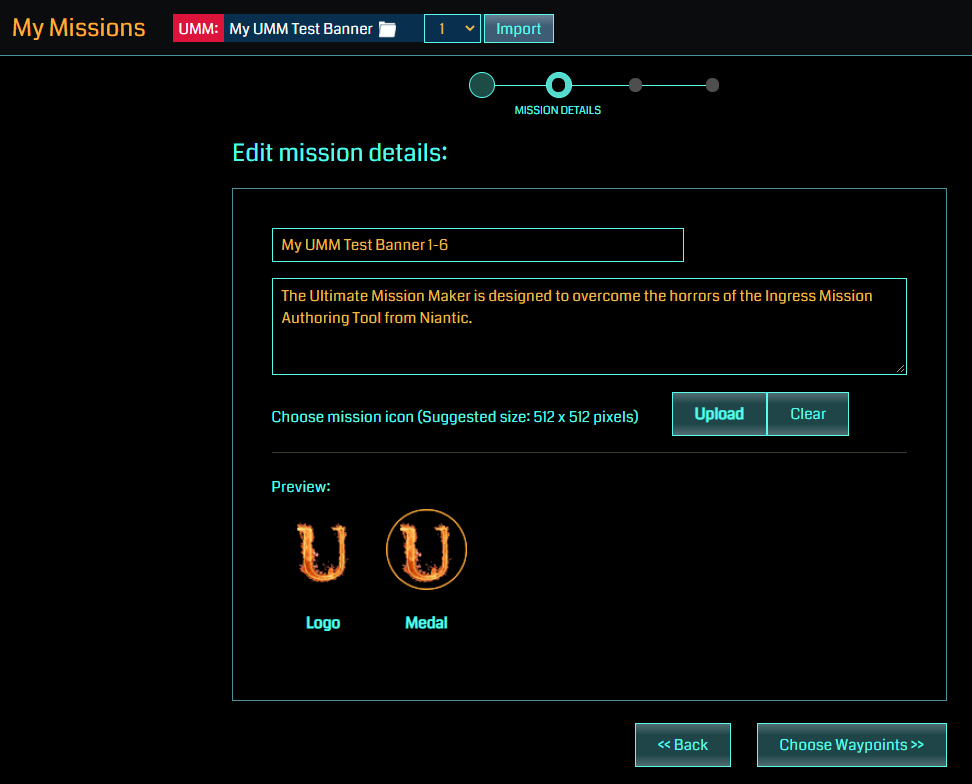 On the next screen the user can accept the portals or add actions / pass phrases.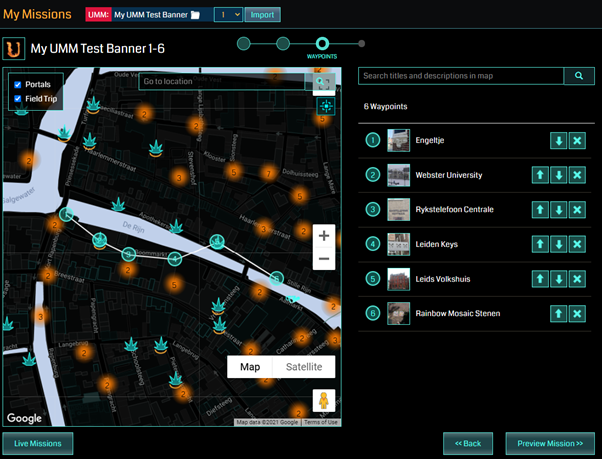 Click Preview Mission followed by Submit. Then repeat for every mission in the banner and wait for the approval by Niantic.